Editor's note: Just a quick fact based update
The Resistance is now active in the Bank.  According to Al Mayadeen (a Lebanese newspaper), militias in the West Bank have captured several Israeli settlements.   In most cases there were only a few casualties.    Palestinian Islamic Jihad has taken the Einav settlement.  They report that one settler died in the operation and another was injured.  In the assault on Beitar Illit, Israeli media said that 4 settlers were injured, two critically.  They claim they are "sweeping the enemy from their lands".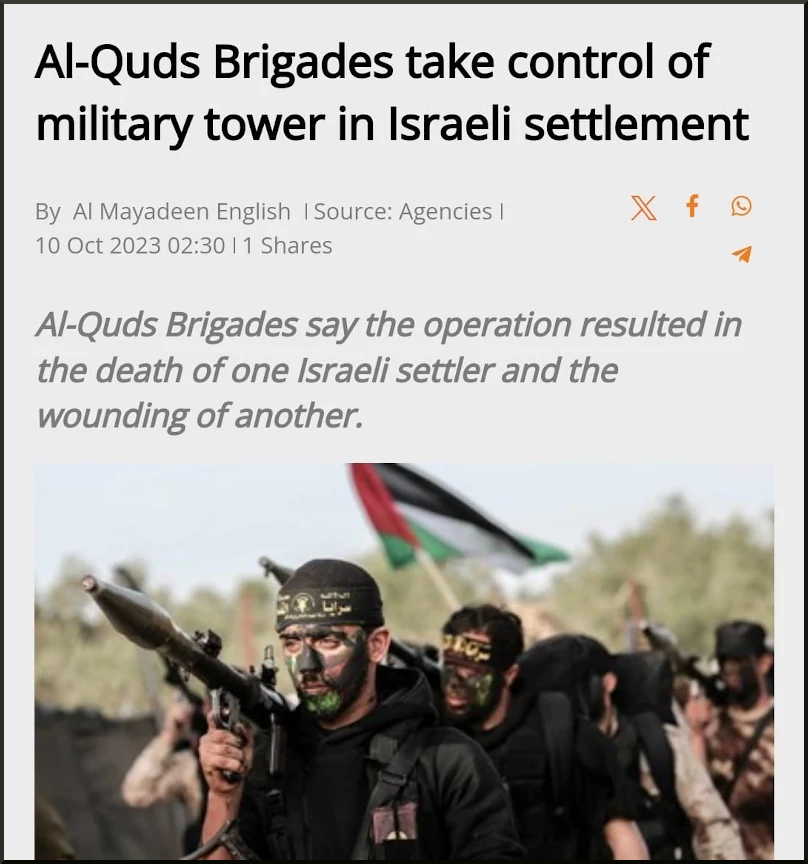 Hezbollah has engaged the Israeli occupation forces (IOF) in the south of Lebanon, firing on the occupied Shebaa Farms, an area the Israelis never left when they were defeated and forced to end their occupation of Lebanon.
The United States has moved warships on the Mediterranean closer to support Israel.
Lebanese reporter Marwa Osman reports that according to the Gaza Ministry of Health, more than 260 children have been killed in the Israeli bombing bombing raids on Gaza over the last two days.